WE THINK WE CAN DO MORE WITH YOUR HELP!
HOW CAN YOU REMEMBER TODAY FOR THE REST OF YOUR LIFE?
The Answers are Simple;
By donating something to Feed, Clothe, Medical Care and Accommodate Helpless Children.

By spreading this Information to your Friends, Family Convincing them to Help this Campaign Come true.

Make a Great Ajjuna Children Ministries Donation Box collecting all the Support you can reach to for the wellbeing of all the children under its Care.
The Holy Bible Says in Hebrews 13:16 Don't forget to do good and share with others. Its your Time, Act now and Change the Next Generation Now.
To Give; It doesn't matter how small and Big it may be, Every Donation Can Save a Life.
Donate online by paypal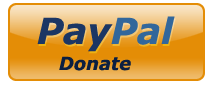 Donate offline by Western Union or Moneygram
In the names of Ajjuna Nyakahuma in UGANDA and send the MTCN Number, Text Question and its answer to This email address is being protected from spambots. You need JavaScript enabled to view it. to enable us withdraw the support.