TOGETHER LET'S BUILD A PERMANENT HOME FOR OPPRESSED CHILDREN.
Together we can make this come true.
Because of your support we have managed to build a house for the childern in Kakiri on Homia Road , We thank all who contributed in the buying of land and in building of the House for the childern. .
Please dear friends Consider to Donate to support Children because also have dreams. "They dream of having a safe home"
A Time To Build – A Time To Bless – A Time To Be Thankful
Donate online by paypal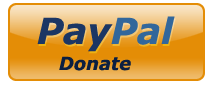 Donate offline by Western Union or Moneygram
In the names of Ajjuna Nyakahumain UGANDA and send the MTCN Number, Text Question and its answer to This email address is being protected from spambots. You need JavaScript enabled to view it. to enable us withdraw the support.